PRIME RIB & STEAKHOUSE
at LUCKY EAGLE. Review by Russell Dushane
Dining well is about more than just good food. Great restaurants are places where diners have adventures that exceed a merely culinary experience, and result in durable memories.
Which pretty much describes the Prime Rib & Steakhouse at the Lucky Eagle Casino in Rochester.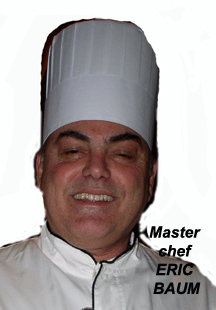 Sure, it's a steak joint. But this is not your roadside grill where they slap a burned sirloin onto your plate with a handful of Doritos - on the other hand, it's not one of those trendy "nouveau cuisine" spots pushing baby shrimp wrapped in seaweed. Think of it as a first-class restaurant that is elegant but unpretentious, with plenty of swank but no snoot, fancy without the frou frou.
But to the food. We began with an appetizer of crisp, fresh calamari, which is Italian for "squid", and fittingly so, inasmuch as it arrived fried to the kind of lustrous golden color that might make you recall a Tuscan evening bathed in the soft light of the declining sun. The Prime Rib and Steakhouse presents salads that are themselves nearly complete meals, elaborate medleys that make you feel like you're strolling through a sun-drenched garden, all of which sets you up perfectly for the main course. They begin with the closest thing possible to perfect cuts, and it's all the real deal, not artificially tenderized beef. You can choose between prime rib, New York, T-bone and sirloin, each inventively prepared. This night they were featuring a special in the form of a filet stuffed with lobster, which sounded too good to resist - so I didn't. I'm a medium rare kind of guy - though I've been called much worse - and it arrived perfectly done, with a crisp exterior and a tender center that readily yielded to fork. My guest went for the house specialty, a dish upon which this place has made its reputation: prime rib with Yorkshire pudding. This delicious plate is particularly recommended; so far as I know, it's not available anywhere else around here, and it is truly magnificent. It always makes me feel like I'm Henry VIII, indulging myself at a robust feast at Buckingham Palace - although I assure you I treat my wives much better.
And there you have the best general description of what it is like to dine at the Prime Rib and Steakhouse: it's a royal banquet, and you're the king. You don't have to have Hank's bankroll, though; the Steakhouse is not the cheapest place in town - you don't expect it to be - but the prices are really surprisingly moderate, especially when you consider that it is possible to spend much more at spots that are not even slightly comparable. They don't charge extra for bread and things like that, and they don't put the squeeze on you to pop the cork on a bottle of merlot.
The service couldn't be better; it's attentive and efficient without being intrusive. Best of all, our server seemed to enjoy our experience as if it were hers - she made the extra effort to run down a particular single malt before we ordered dinner. And indeed there is a sense of professional confidence all around, as if everyone, from chefs to the hostess, are mutually respectful, and proud of what they're doing.
We finished with a grand flurry in the form of bananas Foster, that famous New Orleans flaming dessert, and it was prepared properly - which is unusual these days - with dark rum, a perfectly delicious evening finished off with flair and fire.
The Prime Rib and Steakhouse at Lucky Eagle is more interested in being good than being trendy. Without doubt one of the truly great restaurants on the South Sound, we ethusiastically recommend it.