CHIMACUM ISLAND "Liberty is the power that we have over ourselves"
---

In association with BHT Films, KnightVision is developing a feature film. Set in a near-future dystopian society ruled by a giant corporation called The Corpse and regulated by martial law, "Chimacum Island" will be filmed in the lush environment of the Olympic Peninsula. It is the story of an aging, cynical fisherman faced with making a choice that could be fatal, the choice that all men face: whether to submit to oppression, or risk everything for freedom.
"Indian Island" is a project of Terrence Knight and Ben Tomson, who are jointly developing the production, including the screenplay. Ben Tomson is much reknowned in the film industry, particularly for his extraordinary technical skills, including special effects and motion graphics. His credits include work on "Forgotten Bayou", "River Restoration Northwest", and "Project Bluebird". Also consulting on the script is Steve Crosland, an experienced cinema technician with many TV credits.
Check back regularly for updates as this exciting project progresses!
Our 24 minute documentary short, "A LIGHT IN THE FOREST", produced for Jefferson Land Trust, was delivered June 2015.
We were very happy to have the opportunity to work on this important and exciting production. JLT's staff brings the kind of expertise and professionalism to projects that producers are always looking for – they made us look good.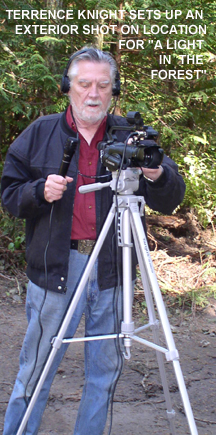 The topic was forest reforestation, but we took a dramatic approach, telling the story from a scientific, historical, and character-driven perspective. And this piece marked the first time that producer/director Terrence Knight composed original music.
To view "A Light in the Forest", click the button below and return to our home page
PRODUCTION TO BEGIN SOON:"UTOPIA" A multi-series project that asks the question, 'Why are things so screwed up?'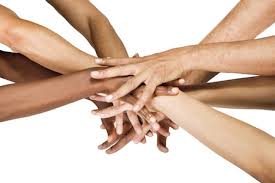 But maybe they don't have to be. There was a time when much of western Washington state was the site for numerous alternative "experimental" social colonies, and now there's a renewed interest in exploring how we can best manage our social and economic lives. Once again the Olympic Peninsula has emerged as a living-on-the-edge kind of spot where people – lead largely by a growing generation of innovative organic farmers – are rethinking what it all means.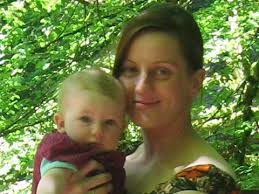 In "Utopia" we'll revisit the lives of these intrepid pioneer radicals, and along the way, we'll have a lot to say about how folks today are working to keep the spirit of real freedom alive.
IN DEVELOPMENT: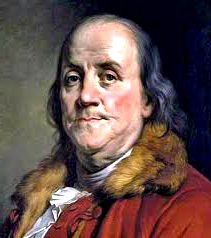 "THE LODGE OF THE NINE SISTERS"Mozart, Ben Franklin, Beaumarchais, Robespierre, & John Paul Jones meet at a secret Paris lodge to discuss art, philosophy, and how to whack the king. For cable.
IN DEVELOPMENT: "PORTRAITS"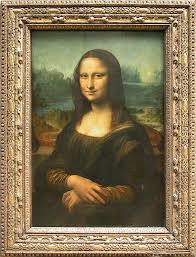 Scheming Italian princes vie for the services of the world's most renowned interior designer, a chap from Vinci named Leonardo.
Along the way, he paints some nice pictures.
For cable.